The Musette
The Early Music Show
Sun 16 Oct 2022. À l'heure de ce billet, "4 hours left to listen" ! Autant dire que ce relais est "pour information" et pour l'exemple joint.
Une émission passionnante, d'histoire de France, d'histoire musicale et de musicologie entre la spécialiste Lucie Skeaping et son invitée
Dr Amanda Babington
(présentation de très grande qualité). Probablement un des meilleurs numéros de
The Early Music Show
de l'année, sinon le meilleur.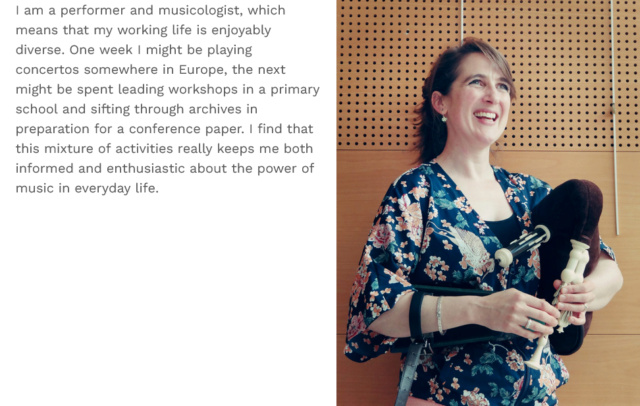 Lucie is joined by Dr Amanda Babington of the Royal Northern College of Music to find out more about the history of the type of bagpipe we know as the musette.
Pourquoi France Musique ne produit-elle aucune émission de ce genre ?
Pour compenser la disparition de l'émission du site de Radio 3 : à l'Alliance Française de Manchester
Online Musette concert & talk
2 November 2021.
Online talk on the Musette, its history and repertoire, with our special guest Amanda Babington. She played the instrument live, showed us how it works and demonstrated the allure of its unique sonority. Drawing on her own research, she explained how a French instrument ended up in the West Highland Museum in Fort William (Scotland!).